Darkeinu Olympics gathered 2,500 young connoisseurs of Jewish tradition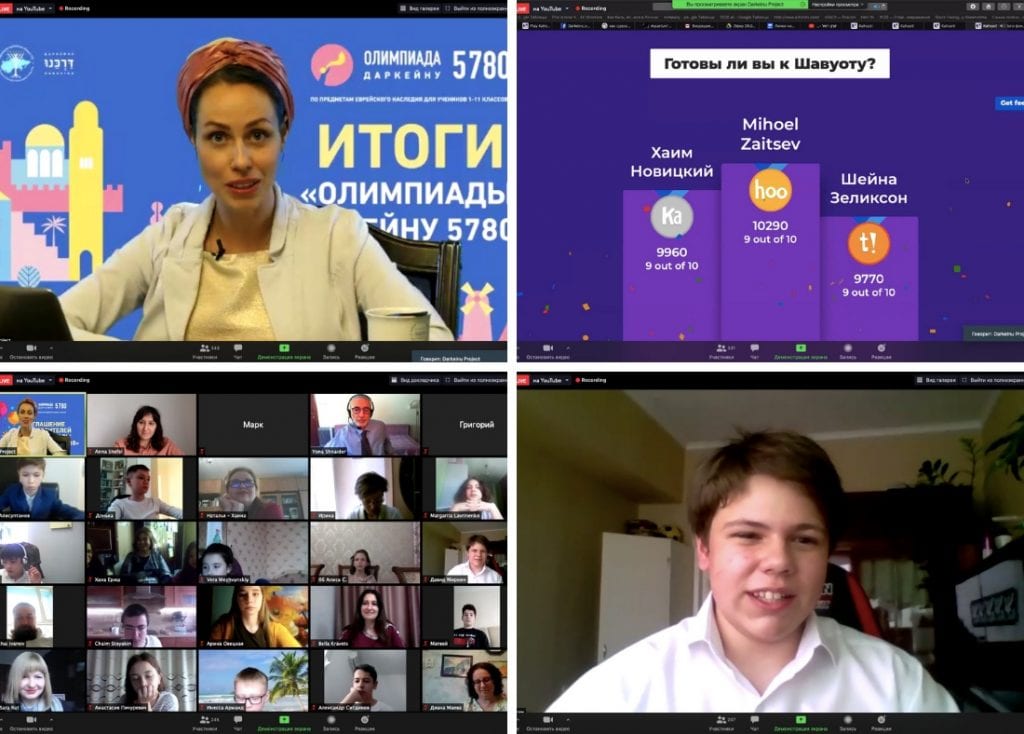 Over the school year, more than 2,500 Jewish kids aged 5 to 18 years participated in the Darkeinu Olympics 5780, the largest international competition on Jewish knowledge in Russian.
Pupils of Jewish schools and kindergartens, participants of Jewish educational projects from 52 cities and 9 countries were competing for winning the Darkeinu Olympics 5780. The geography of the 2019-2020 competition has expanded considerably, including Azerbaijan, Belarus, Georgia, Israel, Kyrgyzstan, Latvia, Russia, Slovakia, and Ukraine.
"We at the EAJC are sincerely glad that the restrictions associated with the spread of coronavirus did not prevent the organizers of the Darkeinu Olympics from gathering young Jewish tradition experts from different countries," said the Director General of the Euro-Asian Jewish Congress Dr. Haim Ben Yaakov.
For the seventh time in a row, the Darkeinu educational project holds a traditional annual competition among young connoisseurs of Jewish heritage. Over the seven-year history of the project, thousands of students of Jewish schools in the post-Soviet countries were able to demonstrate knowledge of Jewish history and tradition as well as make new friends.
For the second year in a row, the Darkeinu Kids Olympics attracts Jewish kids aged 5-7. More than 12,000 young children from Riga to Khabarovsk participated in the competition since its launch.
The Darkeinu Olympics is one of the flagman directions of the Darkeinu educational center and a unique project in the field of Jewish education for children of all ages, operating in the countries of the former USSR.