EAJC organized the first meeting of the Ambassador of Azerbaijan with the Mayor of Tel Aviv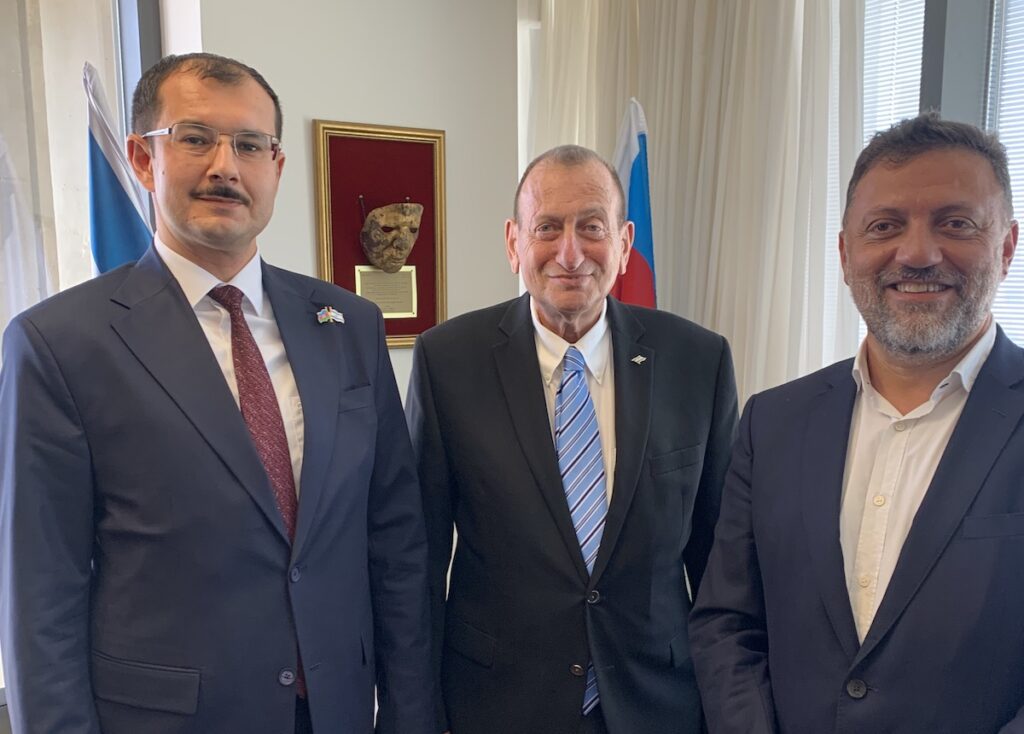 On June 12, with the support of the Euro-Asian Jewish Congress (EAJC), a meeting was held between the Ambassador of Azerbaijan to Israel, Mukhtar Mamedov, and the Mayor of Tel Aviv, Ron Huldai. EAJC Director General Dr. Haim Ben Yaakov also participated in the meeting, during which cooperation in culture and tourism was discussed.
"We warmly welcome the busy work of Azerbaijan's recently opened diplomatic mission in Israel. Establishing connections at the intergovernmental and municipal levels leads to a comprehensive development of relations between our peoples and countries. The leaders of the EAJC are happy to facilitate meetings between representatives of diplomatic missions from countries in the Euro-Asian region with the Israeli state and municipal leaders. We are also grateful to Tel Aviv Mayor Ron Huldai for his warm reception and readiness for cooperation."
The Embassy of Azerbaijan in Tel Aviv officially opened in March 2023. The Azerbaijani diplomatic mission became Israel's first official representation of a state whose majority population professes Shiite Islam.
Earlier, EAJC leaders took part in the first official celebration of the Independence Day of the Republic of Azerbaijan in Tel Aviv and a special reception on the occasion of the embassy's opening, with the participation of Azerbaijan's Minister of Foreign Affairs.