Photo: Mirek Pruchnicki 
More than 5 million people have fled Ukraine since Russia's invasion began, according to the United Nations High Commissioner for Refugees. More than 90% of them, reports UNICEF, are women and children. European countries have activated a Temporary Protection Directive for displaced persons from non-EU countries, which provides long-term residence, access to the labor market, medical services and social assistance. Among other countries, such rights were given to Ukrainian refugees in Austria, where they can obtain a humanitarian visa. According to officials, Austria has already hosted more than 200,000 people. It goes along with time private initiatives and volunteers, that also help refugees. One of those initiatives is the Coordination Volunteer Center which was opened by newly elected vice-president of the Euro-Asian Jewish Congress (EAJC) Matvei Hutman two weeks after the outbreak of war. According to volunteers, they have already helped several hundreds people.
"If you could see what I witnessed when I arrived in Ukraine in the first days of war, you just could not stay indifferent,"  this is how the EAJC vice president Matvei Hutman explains the reason why he is running volunteer initiative to help Ukrainian refugees in Austria. He was deeply impressed by the scene that he saw on the road to the Ukrainian-Polish border, where lots of cars stopped without gasoline and women had to warm the hands of their children with their breath.
Matvei Hutman is a successful Austrian businessman. He is a co-owner of the nation's largest textile company 'Palmers' and runs real estate development firm 'Valetono Development'. Hutman is an active public figure, especially in terms of fighting anti-Semitism. As Vice-President of the EAJC, he now promotes the Universal Declaration of Human Rights, which was created in cooperation with World Jewish Congress (WJC) experts.
However, after Russia's invasion of Ukraine strategic Jewish issues became less urgent: "Yes, we are a Jewish organization, we certainly must take care of our communities. But we cannot differentiate people when it literally comes to saving their lives."
Hutman's initiative emerged quite spontaneously: he traveled to Austrian railway stations and airports with his employees, helping Ukrainians whose return flights were canceled. They rented apartments with their own funds. Then activists contacted local charitable foundations, starting to coordinate their work with volunteers. Soon the Austrian authorities got involved.
Austrian citizens responded to the call for help much more quickly, says Olga Skomarova, project coordinator in the Coordination Volunteer Center. She adds that sometimes refugees hosted by a local family no longer need Center help – the Austrians take care of the whole routine. "I was personally surprised how helpful they are," says the activist. "Our acquaintances settled in a local family, which took all the issues under control. They studied with the child, found language courses for them, even tried to look for a job. They are very much involved."
Skomarova explains that her Center coordinates work with volunteers from both Austria and Ukraine. Most often, they get in touch with them in messengers. Then volunteers explain to the refugees how to get to Austria and meet them upon arrival. They help them with bureaucracy, housing, groceries and necessary services – such as psychologists or social workers. In total, volunteers have already managed to accommodate about 200 Ukrainians.
One of them is Olga Polzikova (28) from Energodar. She came to Austria with her four-year-old sister. When the war began, she went to her relatives in Zaporizhzhia. Her town was not safe because of the nuclear power station. A few days later, she heard from friends about the Austrian initiative of the EAJC Vice President and decided to act. She was evacuated by train to the Polish border.
"The atmosphere there was not at all like in an ordinary train," says the woman. "There were a lot of people. Usually there are 4 people in a coach compartment, and here there were 15 people in each one: mothers, small children, elderly. People changed places, stood in the aisles, someone laid on the floor in the corridor – the ride took a full day.
In Austria, volunteers helped Olga to find a small apartment and enrolled her sister to the kindergarten. The woman hopes to return to Ukraine in summer – her parents and relatives remained there. "Even when you get to Europe, you understand that there is nothing better than home. Everyone wants to be with their relatives, everyone feels sad, " says Olga.
Matvei Hutman emphasizes the importance of helping not only refugees, but also Ukrainians who have remained in the country. Among the others, he points to the shortage of household chemicals: the factory owned by the entrepreneur was reequipped for its bottling – in order to avoid the costs and risks of transportation from Europe. "People just don't even have the powder to wash their clothes," explains EAJC VP.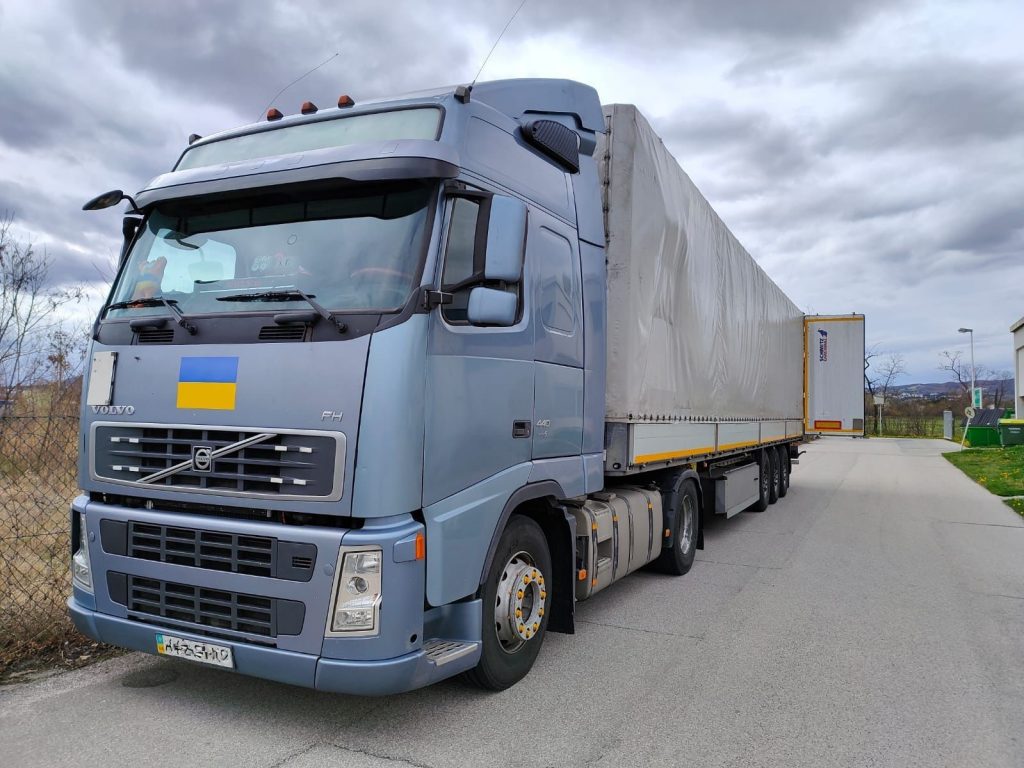 No less important, Hutman sees assistance to Austrian charitable organizations with the delivery of humanitarian aid to Ukraine, collected by local citizens. According to him, the number of volunteers in his Center depends on workload and counts up to 20 people at a time.
On the other hand, says Hutman, naturally, the longer the war lasts, the less attention Austrian society pays to it. He compares the situation to the security threats in Israel, where "people, unfortunately, are getting used to the terrible reality and learn to live with it."
"People got used to this situation, and now collecting some free humanitarian aid is a somewhat pretty hard work. Now, if we ask someone to donate goods, then, at best, they can give us some discount," explains the EAJC VP.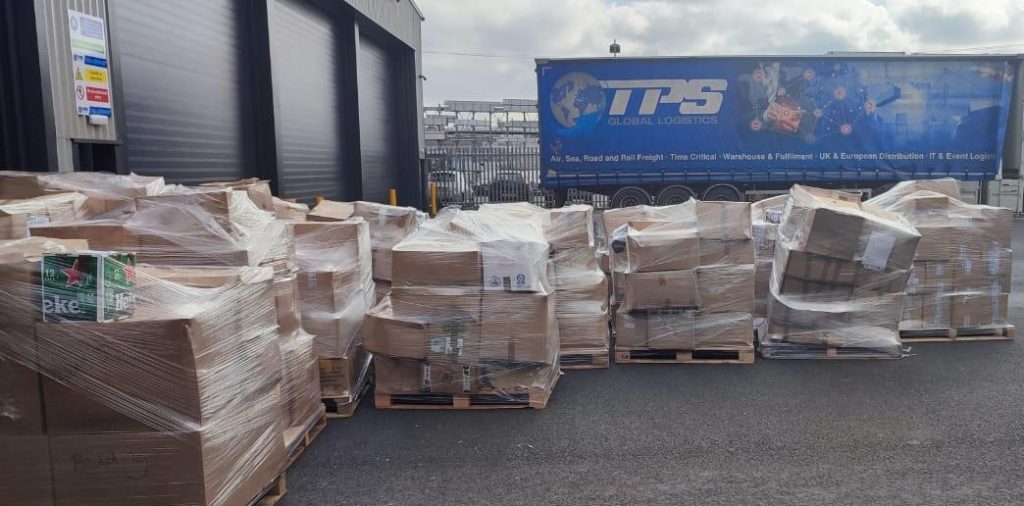 According to volunteers, the vast majority of Ukrainian refugees do not intend to stay in Europe for a long time, even though some of the Ukrainian cities were significantly destroyed. "We have several elderly women from Kharkov, they really want to return." says Olga Skomarova. "But they know at the same time that they literally have nowhere to return. Their houses are destroyed. They say: "We will go anyway, we need to clean up and rebuild our city, so we will return." Even though they are 70 years old."