Photo: WJC
Euro-Asian Jewish Congress (EAJC) delegation leaded by its President Dr. Michael Mirilashvili took part in World Jewish Congress Executive Committee meeting that had taken place in Rome at November 21-22. The Jewish communal leaders from more than 50 countries were gathered for the first ever formal event held by a Jewish organization at the Vatican since the founding of the Catholic Church. Its participants, including the EAJC leaders, agreed to continue the interfaith dialogue to promote humanistic values and combat the main global challenges of humanity.
WJC President Ronald S. Lauder, in his earlier address in the Vatican's Synod Hall, claimed "Kishreinu" process launch, "[which] reinforces the common future of our two people" as a "new stage in the Catholic-Jewish bond". "Those of us here today are eager to promote our bond with the Catholic Church," he said.
Pope Francis in his welcome speech pointed at "the task" of "our two communities of faith": "working to make the world more fraternal, combating forms of inequality and promoting greater justice, so that peace will not remain an otherworldly promise, but become a present reality in our world," he added.
EAJC President Dr. Michael Mirilashvili declared the willingness of the biggest international Jewish organizations to mediate in peace negotiations between Ukraine and Russia. According to Dr. Mirilashvili, since the war began, EAJC leaders have initiating a major effort to persuade the Russian and Ukrainian governments achieve a ceasefire and begin the negotiating process.
"We continue to insist that almost no war has the legitimate excuse and the bloodshed must be stopped. As biggest international Jewish organizations in the World, which do not have any political affiliation or stand, we are once again proposing our services as potential mediators in peace negotiations. We will continue to do everything we can, trying to prevent another potential tragedies of this war", EAJC President said.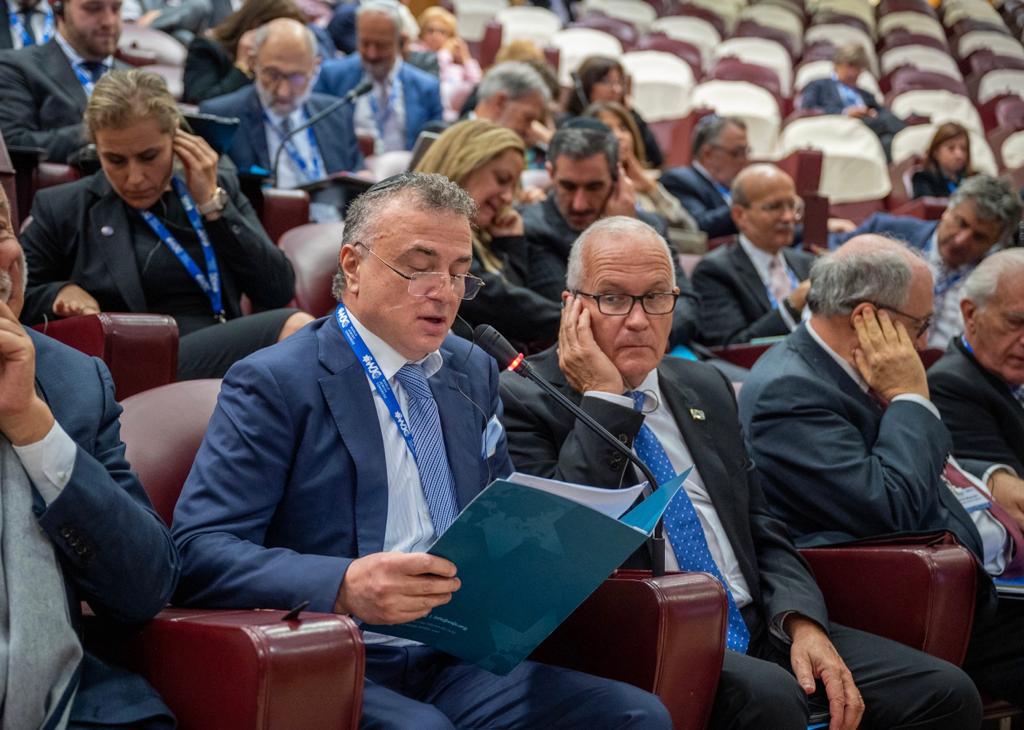 Also remarked Dr. Mirilashvili the rapidly changing attitude to Israel among the Islamic World. The number of public figures and religious authorities that resist the anti-Israel narrative and call for peace is increasing among Islamic World. As claimed by Dr. Mirilashvili, "we witness a truly New Middle East".
"Huge delegation represents Israel at the Climate Change Conference in Egypt, Israeli journalists on a special conference explain the election results and politics prospects to senior government officials in Abu Dhabi and many more examples like this. In general, we see how much the peace process, the rich scientific, cultural and technological exchange lead us to incomparably more than senseless enmity. It doesn't mean that we have to agree on everything, but it does mean that we are carrying on a civilized dialogue and can discuss our differences patiently and respectfully", EAJC President said.